The Chicago Cubs are one of the few MLB Teams that have not made Fan Cutouts available to the North Side community! Why are they not doing cutouts?
---
Hello Everyone! Welcome to Sports Teller! Today, we will be going over the Why Aren't the Chicago Cubs Doing Fan Cutouts? In fact, we will showcase the creative ideas just in case the Cubs decide to do Fan Cutouts after all.
Please feel free to read our List of MLB Fan Cutout Prices for All 30 Teams as well as the List of Active MLB Players Close to 2,000 Hits! Without further adieu, let's begin!
---
Why Aren't the Chicago Cubs Doing Fan Cutouts?
333 Views as of Thursday, October 22, 2020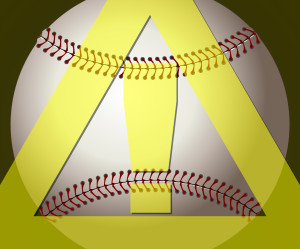 With the 2020 MLB Season underway, the league is ready to play ball after a four-month "rain delay" because of the global health crisis. Even though fans will not be able to attend games due to health restrictions, most of the baseball teams are finding ways to connect to their community. For instance, those teams are creating cardboard cutouts by having fans taking pictures of themselves with club apparel. Then, the fans would send the photos to the team in order to make the cutout. Afterwards, the cutouts would be placed in stadium seats in waves based on the number of fans participating in the experience.
Unfortunately, for North Side Chicago, the Cubs are not one of those teams that are doing fan cutouts. When the Cubs made their home debut for 2020 sans fans, there was not a single cutout found in any of the seats. Now, many Cubbie fans might be wondering: With other MLB teams doing fan cutouts, why are the Cubs not doing the same? For the reasons why the Chicago Cubs are not doing fan cutouts, please refer to the information below!

Why Aren't the Chicago Cubs Doing Fan Cutouts?
Virtual Fan Events
Instead of fan cutouts, the Cubs are focusing on virtual fan events in order to connect with the community during these challenging times.
For example, First Baseman Anthony Rizzo hosted the virtual Cook-Off for Cancer Fundraiser back in May. Proceeds would go towards the Anthony Rizzo Family Foundation.
Another example is that Outfielder Kyle Schwarber is scheduled to host his Honor of First Responders Block Party in August. Proceeds go towards organizations that focus on First Responders. It is unknown if this event is going virtual or taking place in person.
The Cubs recently took part in the Hot Stove Cool Music Virtual Concert back in June. Celebrities like Cubs Manager David Ross, former Reds Pitcher Bronson Arroyo, ex-Yankees player Bernie Williams, Cubs Announcer Len Kasper, and many more appeared at the virtual event. Proceeds are aimed at the families and children that are impacted by the global health crisis.
Sponsorships
Instead of fan cutouts, the Cubs are generating revenue from corporate sponsorships at the ballpark.
Wrigley Field, home of the Chicago Cubs, installed sponsorship tarps  on the outfield bleachers in order to connect with the companies that lost advertising revenue time due to the global health crisis.
For example, there are some outfield bleacher advertisement tarps like Hefty, Sloan, Toyota, Marque Network, Advocate & More!
Since the Cubs won't be receiving revenue via ticket sales in 2020, corporate sponsorship tarps could be a way for the team to try to stay afloat financially until fans are allowed in stadiums again.
What if the Fans are Allowed to Return Before the Season Ends?
Perhaps one of the main reasons why the Cubs decide not to do fan cutouts is due to a precautionary just in case the global health situation improves significantly enough for MLB to allow fans at ballparks!

What if the Chicago Cubs Decide to do Fan Cutouts After All?
Pictures of the cutout consist of one fan wearing Cubs gear (only one fan per cutout).
This offer would also be available to dogs as long as they wear Cubs apparel (only one dog per cutout).
The general public would pay the normal price (range of $50-$80)
Season ticket-holders would pay half the general public price (range of $25-$40)
Proceeds go towards a team charity (Cubs Charities)
If a foul ball lands on a cutout, that fan will not only receive that foul ball, but a team promotional giveaway that Cubs fans were supposed to get in 2020.
After the season, fans would be allowed to take home the "game-used" fan cutouts at Wrigley Field.
---
Thanks for reading Why Aren't the Chicago Cubs Doing Fan Cutouts? courtesy of Sports Teller! Please feel free to look at the other posts that cover various sports to choose from on sports-teller.com! If you like this post, please feel free to subscribe to the Sports Teller website for daily/weekly post updates! You can also follow Sports Teller on Twitter and Facebook! Please subscribe to our YouTube Channel for videos about the up-to-date sports news! Sports Teller-Tell it Like it is!