Which Pitcher is Starting on MLB Opening Day 2022? Will there be first timers that will start on Opening Day 2022? When is Opening Day 2022?
---
Hello everyone! Welcome to Sports Teller! Today, we will be showcasing Which Pitcher is Starting on MLB Opening Day 2022? Before we can go over the starting pitchers, we must showcase the year in review of 2021. Without further adieu, let's begin!
---
Which Pitcher is Starting on MLB Opening Day 2022?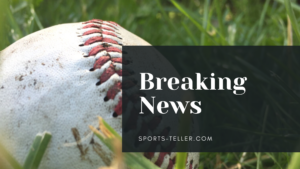 Since the 2022 MLB Opening Day Period is around the corner, now is the time to learn about the starting pitchers. Some of those flame-throwers will be getting the starting nod for the first time in their respective careers. For instance, Walker Buehler and Corbin Burnes have no prior experience in starting for the season opener. In fact, there are some other pitchers that started on Opening Day before. For example, Nathan Eovaldi and Jacob DeGrom have earned the nod in prior years. Opening Day 2022 will take place on Thursday, April 7th!
2021: A Year in Review
Before we get into the 2022 season, let's take a look back at the year in review from 2021! The Braves became the most inspiring story of 2021 as they won their first World Series title since 1995. For the American League, the Astros won the pennant by knocking off the White Sox and Red Sox in the playoffs. In fact, the White Sox won the AL Central Division title for the first time since 2008. Also, the Giants reached the postseason for the first time since 2016.
As we head into the 2022 season, there are teams that are looking to end their playoff droughts. For instance, the Mariners have not made the postseason since their ALCS run in 2001. In addition, the Yankees are looking to advance to the World Series for the first time since 2009. The Braves are looking to repeat as champions, while the Astros are looking to return to the Fall Classic for the fourth time since 2017!
Important NOTE:
However, some of the teams have yet to name their Opening Day starter as of late March. Once those teams do announce their respective starting pitchers, the Sports Teller will update this article! NOTE: Listed Starting Pitchers are subject to change.
Which Pitcher is Starting on MLB Opening Day 2022?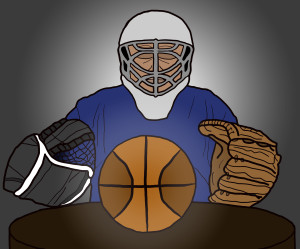 American League Starters
American League East
New York Yankees=RHP Gerrit Cole vs. Red Sox
Boston Red Sox=RHP Nathan Eovaldi vs. Yankees
Tampa Bay Rays=LHP Shane McClanahan vs. Orioles
Toronto Blue Jays=RHP Jose Berrios vs. Rangers
Baltimore Orioles=LHP John Means vs. Rays
American League Central
Detroit Tigers=LHP Eduardo Rodriguez vs. White Sox
Chicago White Sox=TBA vs. Tigers
Cleveland Indians=RHP Shane Bieber vs. Royals
Minnesota Twins=RHP Joe Ryan vs. Mariners
Kansas City Royals=RHP Zack Greinke vs. Guardians
American League West
Houston Astros=LHP Framber Valdez vs. Angels
Texas Rangers=RHP Jon Gray vs. Blue Jays
Seattle Mariners=LHP Robbie Ray vs. Twins
Los Angeles Angels of Anaheim=RHP Shohei Ohtani vs. Astros
Oakland Athletics=RHP Frankie Montas vs. Phillies
Which Pitcher is Starting on MLB Opening Day 2022?

National League
National League East
Atlanta Braves=LHP Max Fried vs. Reds
Philadelphia Phillies=RHP Aaron Nola vs. Athletics
Miami Marlins=RHP Sandy Alcantara vs. Phillies
New York Mets=TBA vs. Nationals
Washington Nationals=LHP Patrick Corbin vs. Mets
National League Central
Chicago Cubs=RHP Kyle Hendricks vs. Brewers
Milwaukee Brewers=RHP Corbin Burnes vs. Cubs
St. Louis Cardinals=RHP Adam WainWright vs. Pirates
Cincinnati Reds=RHP Tyler Mahle vs. Braves
Pittsburgh Pirates=RHP JT Brubaker vs. Cardinals
National League West
Los Angeles Dodgers=RHP Walker Buehler vs. Rockies
San Francisco Giants=RHP Logan Webb vs. Marlins
Colorado Rockies=LHP Kyle Freeland vs. Dodgers
San Diego Padres=RHP Yu Darvish vs. Diamondbacks
Arizona Diamondbacks=LHP Madison Bumgarner vs. Padres

---
Thanks for reading Which Pitcher is Starting on MLB Opening Day 2022? courtesy of Sports Teller! Please feel free to look at the other posts that cover various sports to choose from on sports-teller.com! The Sports Teller covers numerous events such as the college football playoffs and the Super Bowl! If you like this post, please feel free to subscribe to the Sports Teller website for daily/weekly post updates! You can also follow Sports Teller on Twitter and Facebook! You can even check us out on YouTube! Sports Teller-Tell it Like it is!