If the Rams End Up Winning Super Bowl LVI in L.A., What Would the Lombardi Trophy Mean to the Franchise and All of Los Angeles?
---
Hello everyone! Welcome to Sports Teller! Today, we will be going over the latest news involving What Would a Super Bowl LVI Win Mean for L.A. Rams? Without further adieu, let's begin!
---
What Would a Super Bowl LVI Win Mean for L.A. Rams?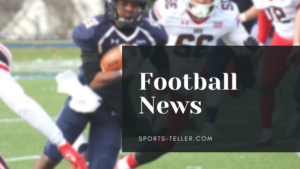 The Los Angeles Rams will be playing in their 5th Super Bowl appearance in franchise history (2nd since relocating from St. Louis in 2016) on Sunday, February 13. In fact, the last time L.A. played in the Big Game was during the 2018 NFL Season. However, they ended up losing to Tom Brady and the New England Patriots. Looking to become the Los Angeles-based NFL team to raise the Lombardi Trophy, the Rams need to solve the offensive power of Joe Burrow and Ja'Marr Chase on Super Bowl Sunday.
How Did Los Angeles Became a Major Sports City?
The Super Bowl LVI win will hold a significance place in the history of Los Angeles sports. Recently, Hollywood has witnessed many championships over the past couple years. In 2020, both the Dodgers and Lakers won the World Series and NBA Finals (respectively). In fact, the Los Angeles Kings won the Stanley Cup in 2012 and 2014. In 2021, the Clippers advanced to their first ever Western Conference Finals. Several years earlier, the Los Angeles Sparks clinched the 2016 WNBA Championship vs. Minnesota Lynx. Most interestingly, Los Angeles will be the host of the 2028 Summer Olympics.
If the

Buccaneers

do end up winning Super Bowl LVI, what would it mean to the city of Los Angeles?
The victory would mean everything to the fans because of the history of Los Angeles-based NFL teams not winning the Super Bowl. Most importantly, the Rams had a close call in their 2019 Super Bowl loss vs. Patriots. A Super Bowl Win in Los Angeles would result in the Rams joining some of the other NFL franchises that have won their NFL championship since 2018 like the Chiefs (2019) and Buccaneers (2020). Most importantly for the fans, they would get to watch the city's first professional sports championship since the Dodgers won the 2020 World Series. In fact, the players and coaches would hold victory speeches and guarantees of a potential title repeat next season.
---
Thanks for reading What Would a Super Bowl LVI Win Mean for L.A. Rams? courtesy of Sports Teller! Please feel free to look at the other posts that cover various sports to choose from on sports-teller.com! If you like this post, please feel free to subscribe to the Sports Teller website for daily/weekly post updates! You can also follow Sports Teller on Twitter and Facebook! You can even check us out on YouTube! Sports Teller-Tell it Like it is!