Looking to Grab a Bite to Eat at a Pittsburgh Pirates Game? Best Concessions to Try at PNC Park (Pittsburgh, PA) are…
---
Hello Everyone! Welcome to Sports Teller! Today, we will be going over the Pittsburgh Pirates: Best Concessions to Try! Before we can explain which different concessions to look out for, we must go over the baseball team's affiliation as well as their home ballpark.
Check out the Pirates Spring Training Food Concessions at LECOM Park! Without further adieu, let's begin!
---
Pittsburgh Pirates: Best Concessions to Try
148 Views as of Thursday, April 14, 2022

The History of Pittsburgh Pirates Baseball at PNC Park
With the Major League Baseball (MLB) Season underway, the Pittsburgh Pirates are ready to play ball! The Pirates have been playing at PNC Park since 2001. Speaking of PNC Park, the venue hosted the 2006 MLB All-Star Game. The ballpark is a couple blocks away from Heinz Field (home of the NFL's Pittsburgh Steelers). PNC Park is also about a 10-minute drive from PPG Paints Arena (home of the NHL's Penguins-2016 and 2017 Stanley Cup Champions). Since the Buccos moved to their current home in 2001, the team reached the playoffs three times: 2013, 2014, and 2015. PNC Park is located near the Allegheny River and sometimes home runs are hit in the waters.
Hungry? What Concessions Do They Have at PNC Park in Pittsburgh?
Now that you got to know the team and its home ballpark, you might be thinking "What kind of concessions do they have at PNC Park?" Pretty much like any other ballparks across the country, PNC Park serves traditional food fare like hot dogs and sodas. However, especially in the Steel City, the stadium serves up some other unique food offerings for all fans to enjoy. For more information on where to find food at a Pittsburgh Pirates baseball game, please refer to the best food concessions to try below!
Pittsburgh Pirates: Best Concessions to Try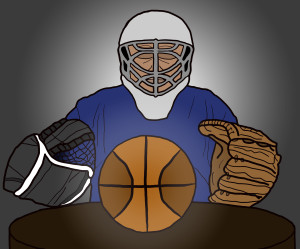 Note: Food Items and Concession Stands are Subject to Change!
Best Pirates Concessions #6
Sweet Spot
Best Pirates Concessions #5
The Market
Best Pirates Concessions #4
Best Pirates Concessions #3
Northside Refreshment
Best Pirates Concessions #2
Best Pirates Concessions #1

---
Thanks for reading the Pittsburgh Pirates: Best Concessions to Try courtesy of Sports Teller! Please feel free to look at the other posts that cover various sports to choose from on sports-teller.com! If you like this post, please feel free to subscribe to the Sports Teller website for daily/weekly post updates! You can also follow Sports Teller on Twitter and Facebook! Please subscribe to our YouTube Channel for videos about the up-to-date sports news! Sports Teller-Tell it Like it is!