Who Will Be the 1st Pick in the 2022 NFL Draft: Evan Neal, Ikem Ekwonu, or Aiden Hutchinson? Official 2022 NFL Mock Draft/TV Schedule!
---
Hello Everyone! Welcome to Sports Teller! Today, we will be going over the Official 2022 NFL Mock Draft/TV Schedule courtesy of Sports Teller! In fact, we will be showcasing the TV Schedule in terms of when the actual draft will take place. Without further adieu, let's begin!
---
Official 2022 NFL Mock Draft/TV Schedule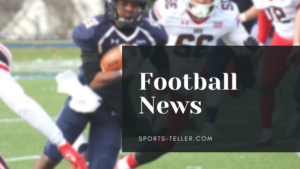 The 2022 NFL Mock Draft takes place when football experts project on where the prospects receive selection from various teams. In addition, there are more than fifty college football players who decided to pursue their professional careers this year. The 2022 NFL Draft will take place on Thursday, April 28 in Las Vegas, Nevada. The annual event will start at 8:00 P.M. EDT/5:00 P.M. PDT on ESPN. Other networks like the NFL Network, NFL.com, and ESPN 2 will provide additional coverage for the draft.
The NFL selection event first started in 1936 and the draft has taken place in New York City, Chicago, Philadelphia, and Dallas. While the recent in-person draft took place in Cleveland in 2021, the 2020 event occurred virtually due to the global health crisis. Meanwhile, the 2023 event will take place in Kansas City, Missouri. The 2024 Draft (which was recently announced) will happen in Detroit, Michigan. Without further adieu, let's begin the Official 2022 NFL Mock Draft.
NOTE: DE=Defensive End, OG=Offensive Guard, S=Safety, LB=Linebacker, CB=Cornerback, QB=Quarterback, RB=Running Back, OT=Offensive Tackle, DT=Defensive Tackle, WR=Wide Receiver, TE=Tight End, C=Center, EDGE=Attack Rusher
2022 NFL Mock Draft for the First Round (Picks 1-10)
Jacksonville Jaguars 1st Overall Pick=Michigan DE Aiden Hutchinson
Detroit Lions 2nd Overall Pick=Georgia DL Travon Walker
Houston Texans 3rd Overall Pick=NC State OL Ikem Ekwonu
New York Jets 4th Overall Pick=Alabama OL Evan Neal
New York Giants 5th Overall Pick=Oregon DE Kayvon Thibodeaux
Carolina Panthers 6th Overall Pick=Pittsburgh QB Kenny Pickett
New York Giants (via Chicago) 7th Overall Pick=Cincinnati CB Ahmad Gardner
Atlanta Falcons 8th Overall Pick=Ohio State Garret Wilson
Seattle Seahawks (via Denver) 9th Overall Pick=Cincinnati QB Desmond Riddler
New York Jets (via Seattle) 10th Overall Pick=Mississippi State OL Charles Cross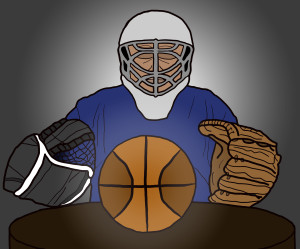 2022 NFL Mock Draft for the First Round (Picks 11-20)
11. Washington Commanders 11th Overall Pick=Notre Dame S Kyle Hamilton
12. Minnesota Vikings 12th Overall Pick=LSU CB Derek Stingley Jr.
13. Houston Texans (via Cleveland) 13th Overall Pick=USC WR Drake London
14. Baltimore Ravens 14th Overall Pick=Florida State DE Jermaine Johnson II
15. Philadelphia Eagles (via Miami) 15th Overall Pick=Utah LB Devin Lloyd
16. New Orleans Saints (via Philadelphia & Indianapolis) 16th Overall Pick=Georgia DL Jordan Davis
17. Los Angeles Chargers 17th Overall Pick=Northern Iowa OT Trevor Penning
18. Philadelphia Eagles (via New Orleans) 18th Overall Pick=Washington CB Trent McDuffie
19. New Orleans Saints (via Philadelphia) 19th Overall Pick=Ohio State WR Chris Olave
20. Pittsburgh Steelers 20th Overall Pick=Liberty QB Malik Willis
2022 NFL Mock Draft for the First Round (Picks 21-32)
   21. New England Patriots 21st Overall Pick=Alabama WR Jameson Williams
   22. Green Bay Packers (via Las Vegas) 22nd Overall Pick=Arkansas WR Treylon Burks
   23. Arizona Cardinals 23rd Overall Pick=Georgia LB Nakobe Dean
   24. Dallas Cowboys 24th Overall Pick=Purdue DE George Karlaftis
   25. Buffalo Bills 25th Overall Pick=Clemson CB Andrew Booth Jr.
   26. Tennessee Titans 26th Overall Pick=Michigan OLB David Ojabo
   27. Tampa Bay Buccaneers 27th Overall Pick=Boston College OL Zion Johnson
   28. Green Bay Packers 28th Overall Pick=Houston DL Logan Hall
   29. Kansas City Chiefs (via Miami & San Francisco) 29th Overall Pick=Georgia DL Devonte Wyatt
   30. Kansas City Chiefs 30th Overall Pick=Texas A&M OL Kenyon Green
   31. Cincinnati Bengals 31st Overall Pick=Iowa C Tyler Linderbaum
   32. Detroit Lions (via Rams) 32nd Overall Pick=Ole Miss QB Matt Corral

---
Thanks for reading the Official 2022 NFL Mock Draft/TV Schedule courtesy of Sports Teller! Please feel free to look at the other posts that cover various sports to choose from on sports-teller.com! If you like this post, please feel free to subscribe to the Sports Teller website for daily/weekly post updates! You can also follow Sports Teller on Twitter and Facebook! Please subscribe to our YouTube Channel for videos about the up-to-date sports news! Sports Teller-Tell it Like it is!