What are the Advantages & Disadvantages of Nate McMillan Becoming the Atlanta Hawks Head Coach? Is McMillan a Good Hire for Atlanta?
---
Hello Everyone! Welcome to Sports Teller! Today, we will be going over the Nate McMillian to Atlanta Hawks: Pros and Cons! Before we can detail those pros and cons, we must go over the current situation involving Nate McMillan as well as his career profile. Without further adieu, let's begin!
---
Nate McMillian to Atlanta Hawks: Pros and Cons

What is the Current Coaching Situation Involving Nate McMillan and the Hawks? 
Just a couple days before the 2021 NBA Finals began, the Atlanta Hawks made a decision on a permanent head coach. Nate McMillan, Atlanta Hawks Interim Coach, was promoted to the team's full-time head coach on a four-year deal. During the season, he replaced Lloyd Pierce, who was fired after a couple seasons. Based on his success in professional basketball, Nate McMillian's coaching future with Atlanta looks bright! For the NBA career profile regarding Nate McMillan, please refer to the information below!
SuperSonics Assistant Coach (1999-2000)
SuperSonics Head Coach (2000-2005)
Trail Blazers Head Coach (2005-2012)
Pacers Assistant Coach (2013-2016)
Pacers Head Coach (2016-2020)
Hawks Assistant Coach (2020-2021)
Hawks Interim Coach (2021)
10 Playoff Appearances with Seattle, Portland, Indiana, and Atlanta
Guided Hawks to 2021 Eastern Conference Finals
Led the Pacers to the 2014 Eastern Conference Finals as an Assistant
Nate McMillian to Atlanta Hawks: Pros and Cons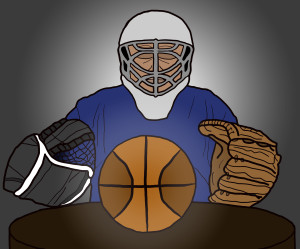 Pros and Advantages of Nate McMillan as Hawks Head Coach
The new coach has been consistent as a head coach. For instance, McMillian has guided all of the four teams he coached to the NBA playoffs.
The head coach was successful for the Hawks since he replace Lloyd Pierce on the sidelines. McMillan went 27-11 after the coaching change and led the Hawks to the Eastern Conference Finals.
The new coach will be collaborating with the Hawks' great players like Trae Young, Bogdan Bogdanovic, and Danilo Gallinari.
Since the Atlanta Hawks were knocked out of the East Finals by the Milwaukee Bucks, McMillan has a chance to improve the team's record as well as playoff chances for 2021-2022 and possibly beyond.

Cons and Disadvantages of Nate McMillan as Hawks Head Coach
McMillan, despite his success in the playoffs as a head coach, has never coached his teams to the NBA Finals. In addition, the new coach has never won an NBA championship as a head coach. With this in mind, it is uncertain on whether the Hawks will have deeper postseason runs going forward.
Even though McMillan was able to guided his teams in the playoffs, most of those trips ended up in first round exits. Out of 10 career playoff appearances as head coach, he was only able to get his teams past the first round two times. To make matters worse, three out of the last five postseason trips for McMillan have resulted in getting swept in four games in the first round.
The Hawks could potentially lose star players Lou Williams and John Collins to free agency as they hit the market this summer. If Atlanta doesn't re-sign both players, then the Hawks' offense might not be the same going into next season. Williams' 2020-2021 season had 11.3 PPG with 2.1 RPG and 3.4 APG, while Collins' campaign had 17.6 PPG, 7.4 RPG, and 1.2 APG.
Atlanta will be playing in the tough Eastern Conference along with the Miami Heat, Brooklyn Nets, Philadelphia 76ers, Milwaukee Bucks, and Brooklyn Nets. Based on the intense conference competition, it might be difficult for the new coach to guide the Hawks to Home-Court Advantage in the NBA Playoffs.
---
Thanks for reading Nate McMillian to Atlanta Hawks: Pros and Cons courtesy of Sports Teller! Please feel free to look at the other posts that cover various sports to choose from on sports-teller.com! If you like this post, please feel free to subscribe to the Sports Teller website for daily/weekly post updates! You can also follow Sports Teller on Twitter and Facebook! Please subscribe to our YouTube Channel for videos about the up-to-date sports news! Sports Teller-Tell it Like it is!