Who Are the Favorites to Replace Dave Caldwell as Jacksonville Jaguars GM in 2021? List of Candidates to Replace Caldwell as Jaguars GM!
---
Hello Everyone! Welcome to Sports Teller! Today, we will be going over the latest news involving List of Strong Candidates to Replace Jaguars' Dave Caldwell! Before we reveal who those top candidates are, we must go over the full story regarding Caldwell's firing. Follow Sports Teller on Facebook (@sportsteller) and Twitter (@Sports_Teller) for coach firings as well as playoff picks and up-to-date news! Also, you can watch our videos on the Sports Teller Channel on YouTube! Without further adieu, let's begin!
---
List of Strong Candidates to Replace Jaguars' Dave Caldwell

List of NFL General Managers Fired During the 2020 Season
Bill O'Brien-Houston Texans
Thomas Dimitroff-Atlanta Falcons
Full Story on Dave Caldwell Being Fired as Jaguars General Manager
With Dave Caldwell gone, now is the time for the Jacksonville Jaguars to make a list of top candidates. In fact, the recognizable applicants could be qualified to become the team's new GM for the 2021 Season. Jacksonville decided to fire Caldwell following a 1-10 start to the 2020 season. In fact, the team was on a ten-game losing streak at the time of the firing. Dan Quinn's tenure lasted nearly eight seasons and a 37-86 overall record.
The Jaguars have been to the postseason only once during his tenure as Jacksonville GM (2017). In that season, Jacksonville reached the AFC Championship Game (which the team ended up losing to Tom Brady and the New England Patriots). The Jacksonville Jaguars have not been to the playoffs since the 2017 season and only made the postseason one time during the 2010's decade. Before the Jaguars' run to the AFC Championship Game in early 2018, the team had not been to the playoffs since the 2007 campaign.
Dave Caldwell became the General Manager for the Jaguars in 2013 following the dismissal of Gene Smith. Prior to joining Jacksonville, Quinn was the Director of Player Personnel/College Scouting for the Atlanta Falcons (2008-2011). Caldwell also served as a local scout for the Indianapolis Colts (1998-2007). Some of Caldwell's first round draft picks as Jaguars GM include the following: RB Leonard Fournette (4th overall from LSU-2017), CB Jalen Ramsey (5th overall from Florida State-2016), and QB Blake Bortles (3rd overall from UCF-2014).
Now, many Jaguars fans might be wondering: Who is the leading candidate to replace Dave Caldwell in 2021? The top candidates listed in this article have prior executive experience. In addition, those candidates have been on the front office for at least five years. For the list of top candidates to replace Dave Caldwell as Jacksonville Jaguars General Manager, please refer to the information below!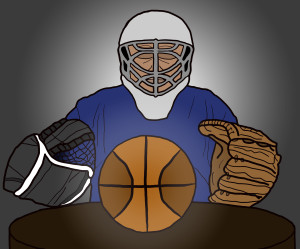 Possible Candidates to Replace Dave Caldwell as Jaguars GM
Internal Candidates
49ers VP of Player Personnel (2010)
49ers GM (2011-2016)
Jaguars Director of Player Personnel (2020-Present)
Jaguars Interim GM (2020)
Played a Role in Drafting QB Colin Kaepernick (49ers) from Nevada in 2011
Also Played a Role in Trading QB Nick Foles (Jaguars) to Bears in 2020
Top Head Coach Candidates for Jacksonville to Consider
Cowboys VP of Scouting (2005-2007)
Dolphins GM (2008-2013)
Saints Assistant GM (2015-Present)
Played a Role in the Saints' Playoff Success, Including a Trip to 2019 NFC Championship Game
Also Played a Role in Selecting RB Alvin Kamara from Tennessee in 2017
Chiefs Co-Director of Player Personnel (2015-2017)
Chiefs Director of Football Operations (2018-Present)
Played a Role in Drafting QB Patrick Mahomes from Texas A&M in 2017
Also Played a Role in Selecting WR Tyreek Hill (Chiefs) from West Alabama in 2016
Dolphins Director of Player Personnel (2014-2017)
Bills Assistant GM (2017-Present)
Played a Role in Drafting QB Josh Allen from Wyoming in 2018
Also Played a Role in Acquiring WR Stefon Diggs from Vikings in 2020
Cardinals Director of Pro Scouting (2013-2018)
Cardinals Director of Player Personnel (2019-Present)
Played a Role in Drafting QB Kyler Murray from Oklahoma in 2019
Also Played a Role in Acquiring WR DeAndre Hopkins from Texans in 2020
Leading Candidate to Replace Dave Caldwell as Jaguars GM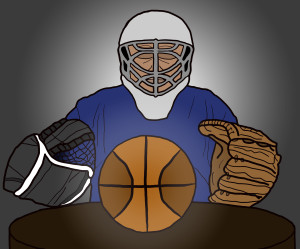 Falcons Scout (2009-2013)
Chiefs Director of College Scouting (2014-2017)
Bills Scout (2018)
Dolphins Assistant GM (2019-Present)
Played a Role in Drafting QB Tua Tagovailoa (Dolphins) from Alabama in 2020
Also Played a Role in Selecting WR Tyreek Hill (Chiefs) from West Alabama in 2016
---
Thanks for reading the List of Strong Candidates to Replace Jaguars' Dave Caldwell courtesy of Sports Teller! Please feel free to look at the other posts that cover various sports to choose from on sports-teller.com! If you like this post, please feel free to subscribe to the Sports Teller website for daily/weekly post updates! You can also follow Sports Teller on Twitter and Facebook! Please subscribe to our YouTube Channel for videos about the up-to-date sports news! Sports Teller-Tell it Like it