What is the Price for a Qualifying Offer for the 2021 Season? When is the Deadline in 2020? List of MLB Qualifying Offers for 2021!
---
Hello Everyone! Welcome to Sports Teller! Today, we will be going over the latest news involving the List of MLB Qualifying Offers for 2021 Season! Before we can go over the eligible candidates, we must showcase the meaning of a qualifying offer as well as the deadline. Without further adieu, let's begin!
---
List of MLB Qualifying Offers for 2021 Season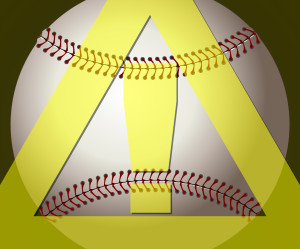 What is a Qualifying Offer? How Does it Work in Free Agency?
Players that are eligible for free agency when their contract expires after the regular season would be offered a qualifying offer. If those players decide to forgo the offer and choose free agency, then the new team that signs those free agents would lose a draft pick for the 2020 MLB Player Draft. Then, the eligible players' former teams would receive a compensation pick as a result of their decision on the offers.
How Have Free Agents Fared When Being Offered a Qualifying Offer?
Since the qualifying offer format began in 2012, eighty players received such offers as their free agency period approached. However, only six players have accepted a qualifying offer. Those players are the following: C Matt Wieters (Orioles in 2015), OF Colby Rasmus (Astros in 2015), LHP Brett Anderson (Dodgers in 2015), INF Neil Walker (Mets in 2016), RHP Jeremy Hellickson (Phillies in 2016), and LHP Hyun-jin Ryu (Dodgers in 2018).
What is the Price for a Qualifying Offer for 2021?
A report from the Associated Press is saying that the amount for a qualifying offer for 2021 will be $18.9 million, which is a slight increase from last season (which was $17.8 million). According to ESPN, the 2021 offer is higher than the one given to players back in 2019 ($17.9 million).
When is the Deadline for MLB Players to Get Qualifying Offers for 2021?
The deadline for the players to receive a qualifying offer is Wednesday, November 11, 2020 at 5:00 P.M. EDT/2:00 P.M. PDT.

Here are the Eligible Candidates that Could Receive MLB Qualifying Offers for 2021
RHP Trevor Bauer (Reds)
5-4 Record with 1.73 ERA and 100 Strikeouts in 2020
OF George Springer (Astros)
0.265 Batting Average with 14 Home Runs and 32 RBIs in 2020
RHP Marcus Stroman (Mets)
Did Not Play in 2020 Because he Opted Out of the Season (Global Health Crisis)
RHP Kevin Gausman (Giants)
3-3 Record with 3.62 ERA and 79 Strikeouts in 2020
C J.T. Realmuto (Phillies)
0.266 Batting Average with 11 Home Runs and 32 RBIs in 2020
INF D.J. LeMahieu (Yankees)
0.364 Batting Average with 10 Home Runs and 27 RBIs in 2020
---
Thanks for reading the List of MLB Qualifying Offers for 2021 Season courtesy of Sports Teller! Please feel free to look at the other posts that cover various sports to choose from on sports-teller.com! If you like this post, please feel free to subscribe to the Sports Teller website for daily/weekly post updates! You can also follow Sports Teller on Twitter and Facebook! Please subscribe to our YouTube Channel for videos about the up-to-date sports news! Sports Teller-Tell it Like it is!