With Ralph Krueger Fired, Who Will be the Next Head Coach for the Buffalo Sabres in 2021-2022? Who are the Favorites to Coach the Sabres?
---
Hello Everyone! Welcome to Sports Teller! Today, we will be going over the latest news involving List of Candidates to Replace Ralph Krueger in Buffalo! Before we reveal who those top candidates are, we must go over the full story regarding Ralph Krueger's firing. Follow Sports Teller on Facebook (@sportsteller) and Twitter (@Sports_Teller) for coach firings as well as playoff picks and up-to-date news! Also, you can watch our videos on the Sports Teller Channel on YouTube! Without further adieu, let's begin!
---
List of Candidates to Replace Ralph Krueger in Buffalo

Full Story on Ralph Krueger Being Fired as Buffalo Sabres Head Coach
With Ralph Krueger gone, now is the time for the Buffalo Sabres to make a list of top candidates. In fact, the recognizable applicants could be qualified to become the team's new head coach for the 2021-2022 Season. Buffalo fired Krueger as Head Coach after just one and a half seasons and a 36-49-12 record with no playoff appearances. The Sabres also fired assistant coach Steve Smith. Assistant Coach Don Granato will be the Interim Coach for the remainder of the season. At the time of the firing, the Sabres had the worst record in the league with 6-18-4. Krueger became the second head coach to be fired in the NHL this season, as the Canadiens dismissed Claude Julien as head coach earlier in 2021.
Ralph Krueger's Career with Buffalo
Krueger was unable to lead the Sabres to any playoff appearance during his time as head coach. To make matters worse, Buffalo currently has the NHL's longest active playoff drought. The Sabres last made the postseason during the 2010-2011 campaign. Also, Buffalo is tied for 2nd for most head coach firings since 2010 (5 changes-tied with Capitals and Stars), only behind the Oilers (6). Even Sabres star Jack Eichel has expressed frustration with the team's lack of playoffs.
Before coming to Buffalo in 2017, he was the head coach for the Edmonton Oilers (2012-2013). Krueger also served as an assistant coach for Edmonton (2010-2012) before being promoted to head coach in 2012.
What's Next for the Sabres?
Now, many Sabres fans might be wondering: Who is the leading candidate to replace Ralph Krueger in 2021-2022? The top candidates listed in this article have prior coaching experience. In addition, those candidates have been on the coaching staff for at least five years. For the list of top candidates to replace Ralph Krueger as Buffalo Sabres Head Coach, please refer to the information below!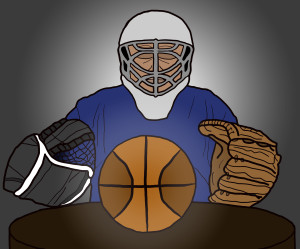 Possible Candidates to Replace Ralph Krueger as Sabres Head Coach
NOTE: HC=Head Coach, AC-Assistant Coach
Internal Candidates
Blues AC (2005-2006)
Chicago Wolves HC (2008-2010)
Wisconsin Badgers AC (2016-2017)
Blackhawks AC (2017-2019)
Sabres AC (2019-Present)
Sabres Interim Coach (2021)
Top Head Coach Candidates for Buffalo to Consider
Blue Jackets AC (2001-2004)
Blue Jackets HC (2004-2007)
Islanders AC (2007-2009)
Saint John Sea Dogs HC (2009-2012)
Canadiens AC (2012-2014)
FL Panthers HC (2014-2017)
Golden Knights HC (2017-2020)
Penguins HC (2008-2014)
Sabres HC (2015-2017)
Red Wings AC (2018-Present)
Hershey Bears HC (2005-2007)
Capitals AC (2007-2011)
Ducks HC (2011-2016)
Wild HC (2016-2020)
Bridgeport Sound Tigers HC (2007-2010)
Islanders HC (2010-2017)
FL Panthers AC (2017-2019)
Senators AC (2019-Present)
Penguins AC (2006-2010)
Houston Aeros HC (2010-2011)
Wild HC (2011-2016)
Blues AC (2016-2017)
Blues HC (2017-2019)
Flyers AC (2019-Present)
Leading Candidate to Replace Ralph Krueger as Sabres Head Coach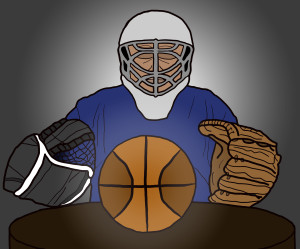 Lightning HC (2000-2008)
Rangers HC (2009-2013)
Canucks HC (2013-2014)
Blue Jackets HC (2015-Present)
---
Thanks for reading the List of Candidates to Replace Ralph Krueger in Buffalo courtesy of Sports Teller! Please feel free to look at the other posts that cover various sports to choose from on sports-teller.com! If you like this post, please feel free to subscribe to the Sports Teller website for daily/weekly post updates! You can also follow Sports Teller on Twitter and Facebook! Please subscribe to our YouTube Channel for videos about the up-to-date sports news! Sports Teller-Tell it Like it