List of Candidates to Replace Gary Andersen at Utah State! Who are the Top Candidates to Replace Gary Andersen as Utah State Football Coach?
---
Hello Everyone! Welcome to Sports Teller! Today, we will be going over the latest news involving the List of Candidates to Replace Gary Andersen at Utah State! Before we reveal who those top candidates are, we must go over the full story involving Andersen's departure. Follow Sports Teller on Facebook (@sportsteller) and Twitter (@Sports_Teller) for coach firings as well as playoff picks and up-to-date news! Also, you can watch our videos on the Sports Teller Channel on YouTube! Without further adieu, let's begin!
---
List of Candidates to Replace Gary Andersen at Utah State
List of Collège Football Head Coaches Fired in 2020:
Full Story on Gary Andersen Stepping Down as Utah State Head Coach
With Gary Andersen gone, now is the time for the Utah State Aggies to make a list of top candidates. In fact, the recognizable applicants could be qualified to become the team's new head coach for the 2021 Season. Andersen will depart Utah State after just two seasons in his second stint with the program. The coaching change was first reported by Adam Rittenberg of ESPN. Andersen compiled a 33-33 overall record and 6-5 in the Mountain West Conference (7-9 Overall and 6-5 in the conference in his second stint). Gary Andersen previously coached the Aggies from 2009 until 2012 and led the team to the 2012 Conference Title. At the time of his departure, Utah State was 0-3 during the 2020 season.
During his time in Logan (both stints), Gary Andersen guided the program to three bowl games. However, Utah State has not won a bowl game since the 2012 Famous Idaho Bowl vs. Toledo. After his first stint with the Aggies, Andersen was the head coach for the Wisconsin Badgers (2013-2014) and Oregon State Beavers (2015-2017). He would also serve as an associate head coach for the Utah Utes for 2018.
Now, many Aggies fans might be wondering: Who is the leading candidate to replace Gary Andersen at Utah State in 2021? The top candidates listed in this article have prior head coaching experience. In addition, those candidates have been on the coaching staff for at least three years. For the list of top candidates to replace Gary Andersen at Utah State, please refer to the information below!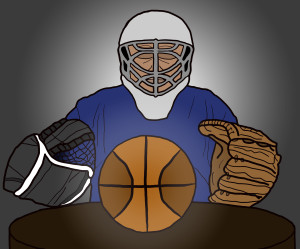 Possible Candidates to Replace Gary Andersen at Utah State
Internal Candidates
Vanderbilt DL Coach (2014-2015)
Utah State Co-DC (2016-2020)
Utah State Interim Coach (2018, 2020)
Top Head Coach Candidates for Utah State to Consider

McMurry OC (2009-2010)
Davidson OC (2011-2012)
LaGrange HC (2013-2016)
Nevada OC (2017-Present)
North Dakota State QB Coach (2004-2008)
North Dakota State OC (2009-2013)
Wyoming OC (2014-Present)
Air Force Co-OC (2009-2014)
Air Force OC (2015-Present)
Leading Candidate to Replace Gary Andersen at Utah State in 2021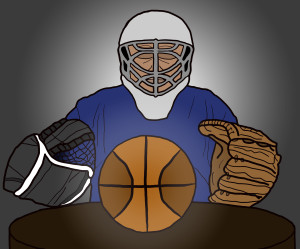 Montana State OC (2012)
Utah State OC (2013-2014)
Oregon State QB Coach (2015-2017)
San Jose State OC (2018-Present)
---
Thanks for reading the List of Candidates to Replace Gary Andersen at Utah State courtesy of Sports Teller! Please feel free to look at the other posts that cover various sports to choose from on sports-teller.com! If you like this post, please feel free to subscribe to the Sports Teller website for daily/weekly post updates! You can also follow Sports Teller on Twitter and Facebook! Please subscribe to our YouTube Channel for videos about the up-to-date sports news! Sports Teller-Tell it Like it is!