Who are the Candidates to Replace Archie Miller as Indiana Basketball Head Coach in 2021? List of Candidates to Replace Archie Miller at Indiana!
---
Hello Everyone! Welcome to Sports Teller! Today, we will be going over the latest news involving the List of Candidates to Replace Archie Miller at Indiana! Before we reveal who those top candidates are, we must go over the full story involving Miller's firing. Follow Sports Teller on Facebook (@sportsteller) and Twitter (@Sports_Teller) for coach firings as well as playoff picks and up-to-date news! Also, you can watch our videos on the Sports Teller Channel on YouTube! Without further adieu, let's begin!
---
List of Candidates to Replace Archie Miller at Indiana

List of College Basketball Head Coaches Fired in 2021:
Full Story on Archie Miller Being Fired as Hoosiers Men's Basketball Head Coach
With Archie Miller fired, now is the time for the Indiana Hoosiers to make a list of top candidates. In fact, the recognizable applicants could be qualified to become the team's new head coach for the 2021-2022 Season. The University fired Miller as head coach after the season following a 12-15 finish to the 2020-2021 campaign (7-12 in Big 10 Conference). Archie Miller's tenure with the Hoosiers lasted four seasons and compiled a 67-56 record (33-43 in the conference).
Miller guided the program to an NIT Tournament appearance one time (2018-2019) during his time in Bloomington. However, the Hoosiers have not been to the NCAA Tournament since the 2015-2016 season. Prior to becoming the head coach for IU in 2017, Miller was the head coach for Dayton (2011-2017). He also served as an assistant coach for Ohio State (2007-2009) and Arizona (2009-2011).
Now, many Hoosiers fans might be wondering: Who is the leading candidate to replace Archie Miller in Bloomington in 2021? The top candidates listed in this article have prior coaching experience. In addition, those candidates have been on the coaching staff for at least five years. For the list of top candidates to replace Archie Miller at Indiana, please refer to the information below!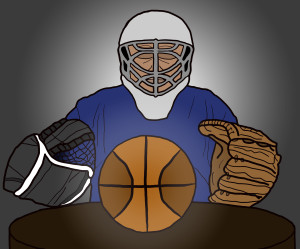 Possible Candidates to Replace Archie Miller in Bloomington
Internal Candidates
Florida AC (2002-2004)
S. Alabama AC (2004-2007)
Arkansas AC (2007-2011)
Dayton AC (2011-2017)
Indiana AC (2018-Present)
Top Head Coach Candidates for the Hoosiers to Consider
Oakland AC (2006-2013)
Oakland Associate HC (2013-2016)
Michigan AC (2016-Present)
N. Dakota AC (2011-2014)
Illinois St. AC (2014-2017)
Wisconsin AC (2017-Present)
Memphis AC (2008-2009)
Kentucky AC (2009-2014)
USF HC (2014-2017)
Illinois AC (2017-Present)
Angelo St. HC (2013-2015)
Little Rock HC (2015-2016)
Texas Tech HC (2016-Present)
Leading Candidate to Replace Archie Miller as Hoosiers HC in 2021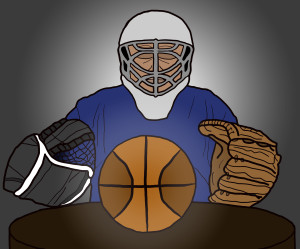 Buffalo AC (2013-2015)
Buffalo HC (2015-2019)
Alabama HC (2019-Present)
---
Thanks for reading the List of Candidates to Replace Archie Miller at Indiana courtesy of Sports Teller! Please feel free to look at the other posts that cover various sports to choose from on sports-teller.com! If you like this post, please feel free to subscribe to the Sports Teller website for daily/weekly post updates! You can also follow Sports Teller on Twitter and Facebook! Please subscribe to our YouTube Channel for videos about the up-to-date sports news! Sports Teller-Tell it Like it is!