With Steve Addazio Fired, Who's on the List of Candidates to Coach Colorado St. in 2022? Who Should Replace Steve Addazio at Colorado St. in 2022?
---
Hello Everyone! Welcome to Sports Teller! Today, we will be going over the latest news involving the List of Candidates to Replace Steve Addazio at CSU! Before we reveal who those top candidates are, we must go over the full story involving Addazio's firing. Follow Sports Teller on Facebook (@sportsteller) and Twitter (@Sports_Teller) for coach firings as well as stadium concessions and recent news! Without further adieu, let's begin!
---
List of Candidates to Replace Steve Addazio at CSU

List of Head Coaches Fired/Resigned in College Football in 2021
Clay Helton-USC
Randy Edsall-UConn
Full Story on Steve Addazio Being Fired as Colorado State Football Head Coach
With Steve Addazio gone, now is the time for the Colorado State Rams to make a list of top candidates. In fact, the recognizable applicants could be qualified to become the team's new head coach for the 2022 Season. CSU dismissed Addazio as head coach after just two seasons following their loss vs. Nevada. Associate Head Coach/RB Coach Brian White will coach the team on an interim basis. Addazio compiled a 4-12 overall record and 3-9 record in the Mountain West Conference. At the time of the firing announcement, the Rams were 3-9 overall (2-6 in the conference) during the 2021 season. Colorado St. began the campaign at 3-3, but ended up losing their next six games.
During his time in Fort Collins, Steve Addazio was unable to lead the Rams to any bowl games. In fact, CSU has not accomplished a winning record nor appeared in a bowl game since the 2017 New Mexico Bowl (7-6). The Rams are seeking their first bowl game victory since the 2013 New Mexico Bowl. Prior to becoming the Colorado St. head coach in 2020, Addazio held similar positions at Temple (2011-2012) and Boston College (2013-2019).
Now, many Rams football fans might be wondering: Who is the leading candidate to replace Steve Addazio at Colorado St. in 2022? The top candidates listed in this article have prior head coaching experience. In addition, those candidates have been on the coaching staff for at least three years. For the list of top candidates to replace Steve Addazio at Colorado St., please refer to the information below!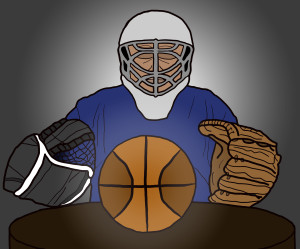 Possible Candidates to Replace Steve Addazio at Colorado St.
Internal Candidates
Florida Offense Coach (2009-2014)
Boston College RB Coach (2015-2019)
Colorado St. RB Coach/Associate HC (2020-Present)
Colorado St. Interim (2021)
Top Head Coach Candidates for CSU Rams Football to Consider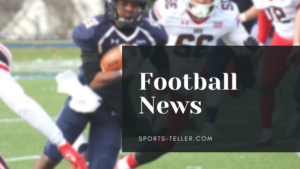 McMurry OC (2009-2010)
Davidson OC (2011-2012)
LaGrange HC (2013-2016)
Nevada OC/QB Coach (2017-Present)
Washington RB Coach (2001)
Iowa St. RB Coach (1997-2000, 2002-2006)
Louisville RB Coach (2007-2008)
Notre Dame WR Coach (2010-2011)
Notre Dame RB Coach (2009, 2012-2014)
Ohio St. Associate HC (2015-Present)
Southern Illinois TE Coach (2008-2009)
North Dakota St. WR Coach (2010-2013)
Wyoming WR Coach (2014-2015)
Western Michigan RB Coach (2016)
Minnesota RB Coach (2017-Present)
Northern Arizona WR Coach (2013-2014)
Northern Arizona OC (2015-2016)
UC Davis OC (2017-2020)
Boise St. OC (2021-Present)
Leading Candidate to Replace Steve Addazio as CSU Rams Head Coach in 2022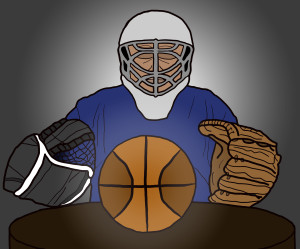 Michigan WR Coach (2011-2014)
CSU-Pueblo QB Coach (2015)
Illinois TE Coach (2016)
Indiana St. OC (2017-2018)
Kansas TE Coach (2019)
San Diego St. OC (2020-Present)
---
Thanks for reading the List of Candidates to Replace Steve Addazio at CSU courtesy of Sports Teller! Please feel free to look at the other posts that cover various sports to choose from on sports-teller.com! If you like this post, please feel free to subscribe to the Sports Teller website for daily/weekly post updates! You can also follow Sports Teller on Twitter and Facebook! Please subscribe to our YouTube Channel for videos about the up-to-date sports news! Sports Teller-Tell it Like it is!