With Rick Spielman Fired, Who is the Front-Runner to Become the Minnesota Vikings in 2022! Who Will Replace Rick Spielman as Vikings GM?
---
Hello Everyone! Welcome to Sports Teller! Today, we will be going over the latest news involving the List of Candidates to Replace Rick Spielman as Vikings GM! Before we reveal who those top candidates are, we must go over the full story involving Spielman's firing. Follow Sports Teller on Facebook (@sportsteller) and Twitter (@Sports_Teller) for coach firings as well as stadium concessions and recent news! Without further adieu, let's begin!
---
List of Candidates to Replace Rick Spielman as Vikings GM

List of General Managers Fired/Resigned in NFL Football in 2021
Ryan Pace-Bears
Dave Gettleman-Giants
Full Story on Rick Spielman Being Fired as Minnesota Vikings General Manager
With Rick Spielman gone, now is the time for the Minnesota Vikings to make a list of top candidates. In fact, the recognizable applicants could be qualified to become the team's new general manager for the 2022 Season. Minnesota dismissed Spielman along with Head Coach Mike Zimmer following their season finale win vs. Chicago Bears. Rick Spielman has been the team's architect since 2012, while Zimmer had been the coach since 2014. Spielman will leave the Vikings with four playoff appearances and a berth to the NFC Championship Game. At the time of the firing announcement, the Vikings were 8-9 overall during the 2021 season. They played a couple close games during the 2021 campaign, including overtime losses vs. Bengals and Ravens.
Rick Spielman's Career with Minnesota Vikings & NFL
During his time in Minneapolis, Rick Spielman guided the Vikings to four playoff appearances. In fact, he led the team to the 2018 NFC Championship Game (lost to the eventual Super Bowl champion Philadelphia Eagles). Some of Spielman's notable draft selections are the following: OT Matt Kalil (USC-4th Overall from 2012), WR Justin Jefferson (LSU-22nd Overall from 2020), and DE Brian Burns (FSU-16th Overall from 2019). However, the Vikings have not been to the Super Bowl since 1976. The Vikings are looking for their first Super Bowl championship in franchise history. Prior to becoming the team's GM in 2014, Spielman served as the team's VP of Player Personnel (2006-2011). He was also the VP of Operations (2002-2003) and the General Manager (2004) for the Miami Dolphins.
Now, many Vikings football fans might be wondering: Who is the leading candidate to replace Rick Spielman as Vikings in 2022? The top candidates listed in this article have prior front office experience. In addition, those candidates have been on the executive staff for at least three years. For the list of top candidates to replace Rick Spielman as Vikings GM, please refer to the information below!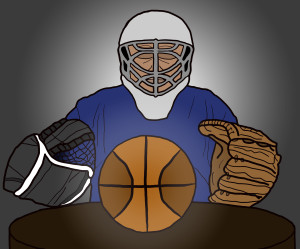 Possible Candidates to Replace Rick Spielman as Vikings GM
Internal Candidates
Vikings VP of Administration (2001-2013)
Vikings VP of Operations (2014-Present)
Top GM Candidates for Minnesota Vikings to Consider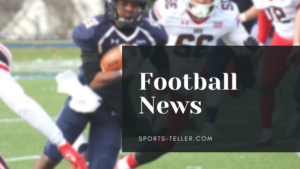 Panthers Scout (2001-2007)
Dolphins Scout (2008-2013)
Dolphins Director of Player Personnel (2013-2016)
Bills Assistant GM (2017-Present)
Packers Pro Scout (2012-2016)
Browns Assistant Director of Pro Scouting (2016-2020)
Browns VP of Player Personnel (2020-Present)
Steelers Director of Football Administration (2011-2016)
Steelers VP of Club Administration (2016-Present)
Cowboys Director of Scouting (2005-2007)
Dolphins GM (2008-2013)
Seahawks Draft Consultant (2014)
Saints Assistant GM (2015-Present)
Leading Candidate to Replace Rick Spielman as Vikings GM in 2022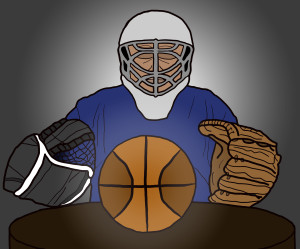 Packers Director of Player Personnel (2015-2015)
Packers Director of Operations (2016-2017)
Browns Assistant GM (2018-2019)
Patriots Senior Front Office Consultant (2020-Present)
---
Thanks for reading the List of Candidates to Replace Rick Spielman as Vikings GM courtesy of Sports Teller! Please feel free to look at the other posts that cover various sports to choose from on sports-teller.com! If you like this post, please feel free to subscribe to the Sports Teller website for daily/weekly post updates! You can also follow Sports Teller on Twitter and Facebook! Please subscribe to our YouTube Channel for videos about the up-to-date sports news! Sports Teller-Tell it Like it is!