With Nick Rolovich Fired, Who's on the List of Candidates to Coach WSU in 2022! Who are the Top Candidates to Replace Nick Rolovich at WSU?
---
Hello Everyone! Welcome to Sports Teller! Today, we will be going over the latest news involving the List of Candidates to Replace Nick Rolovich at WSU! Before we reveal who those top candidates are, we must go over the full story involving Rolovich's firing. Follow Sports Teller on Facebook (@sportsteller) and Twitter (@Sports_Teller) for coach firings as well as stadium concessions and recent news! Without further adieu, let's begin!
---
List of Candidates to Replace Nick Rolovich at WSU

Full Story on Nick Rolovich Being Fired as Washington State Cougars Head Coach
With Nick Rolovich gone, now is the time for the Washington State Cougars to make a list of top candidates. In fact, the recognizable applicants could be qualified to become the team's new head coach for the 2022 Season. Washington State fired Rolovich after just two seasons due to the coach refusing to get the vaccine for the coronavirus. The four other assistant coaches were also dismissed for not getting the vaccine by the state's mandate order. Kyle Bonagura of ESPN reported that Defensive Coordinator Jake Dickert will coach the team on an Interim basis. Rolovich compiled a 5-6 overall record and 4-5 in the Pac-12 Conference. At the time of his firing, the Cougars were 4-3 overall (3-2 in the conference) during the 2021 season.
During his time in Pullman, Nick Rolovich was unable to lead the Cougars to any bowl games. In fact, WSU has not won a bowl game since the 2018 Alamo Bowl vs. Iowa State. Prior to joining the Cougars in 2020, Rolovich was the head coach for Hawaii (2016-2019). He also served as the Offensive Coordinator for Hawaii (2010-2011) and Nevada (2012-2015).
Now, many Cougars fans might be wondering: Who is the leading candidate to replace Nick Rolovich at WSU in 2022? The top candidates listed in this article have prior head coaching experience. In addition, those candidates have been on the coaching staff for at least three years. For the list of top candidates to replace Nick Rolovich at WSU, please refer to the information below!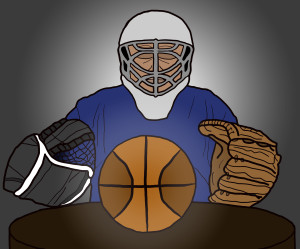 Possible Candidates to Replace Nick Rolovich at WSU
Internal Candidates
South Dakota St. Safeties Coach (2016)
Wyoming DC/Safeties Coach (2017-2019)
WSU DC (2020-Present)
WSU Interim Coach (2021)
Top Head Coach Candidates for Washington State to Consider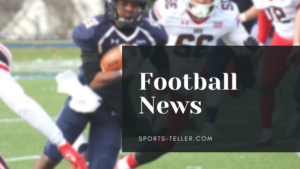 Georgia Southern DC (2010)
Vanderbilt DC (2011-2013)
Penn State DC (2014-Present)
Auburn OL Coach (2009-2012)
Virginia Tech OL Coach (2013)
LSU OL Coach (2014-2017)
BYU OC (2018-2020)
Baylor OC (2021-Present)
Jamey Chadwell-Coastal Carolina
Delta State HC (2012)
Charleston Southern HC (2013-2016)
Coastal Carolina OC (2017-2018)
Coastal Carolina HC (2018-Present)
Ohio State Interim Coach (2011)
Ohio State Co-DC (2005-2010, 2012-2016)
Cincinnati HC (2017-Present)
Leading Candidate to Replace Nick Rolovich at Washington State in 2022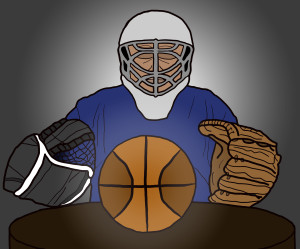 Missouri Safeties Coach (2012-2014)
Washington St. DC (2015-2017)
Ohio State DC (2018)
Oklahoma DC (2019-Present)
---
Thanks for reading the List of Candidates to Replace Nick Rolovich at WSU courtesy of Sports Teller! Please feel free to look at the other posts that cover various sports to choose from on sports-teller.com! If you like this post, please feel free to subscribe to the Sports Teller website for daily/weekly post updates! You can also follow Sports Teller on Twitter and Facebook! Please subscribe to our YouTube Channel for videos about the up-to-date sports news! Sports Teller-Tell it Like it is!