Who Are the Favorites to Replace Neil Olshey as Trail Blazers GM in 2021-2022? List of Candidates to Replace Neil Olshey as Portland GM!
---
Hello Everyone! Welcome to Sports Teller! Today, we will be going over the latest news involving List of Candidates to Replace Neil Olshey as Portland GM! Before we reveal who those top candidates are, we must go over the full story regarding Olshey's firing. Follow Sports Teller on Facebook (@sportsteller) and Twitter (@Sports_Teller) for coach firings as well as playoff picks and up-to-date news! Also, you can watch our videos on the Sports Teller Channel on YouTube! Without further adieu, let's begin!
---
List of Candidates to Replace Neil Olshey as Portland GM

Full Story on Neil Olshey Being Fired as Trail Blazers General Manager
With Neil Olshey gone, now is the time for the Portland Trail Blazers to make a list of top candidates. In fact, the recognizable applicants could be qualified to become the team's new GM for the 2021-2022 Season. Portland decided to fire Olshey as GM after nine years following an investigation for toxic workplace environment. Director of Player Personnel Joe Cronin will act as Interim GM until further notice. Olshey compiled a 413-330 overall record during his time in the Pacific Northwest. In fact, he guided the Blazers to eight straight playoff appearances dating back to 2014. However, Portland has only been able to advance past the first round three times (including the 2019 Western Conference Finals).
Neil Olshey's Career Profile
Neil Olshey became the General Manager for the Blazers in 2012 following the dismissal of Chad Buchanan. Prior to joining Portland, Olshey served in the similar position for the Los Angeles Clippers (2010-2012). Some of Olshey's notable 1st round draft picks as Trail Blazers GM are the following: PG Damian Lillard (6th overall from Weber State-2012), SG CJ McCollum (10th overall from Lehigh-2013), Nassir Little (25th overall from North Carolina-2019), and C.J. Elleby (46th overall from Washington State-2020). Neil Olshey also acquired some key players like C Jusuf Nurkic from Nuggets (2017) and PF Larry Nance Jr from Cavaliers (2021).
Now, many Trail Blazers fans might be wondering: Who is the leading candidate to replace Neil Olshey in 2020-2021? The top candidates listed in this article have prior executive experience. In addition, those candidates have been on the front office for at least five years. For the list of top candidates to replace Neil Olshey as Portland Trail Blazers General Manager, please refer to the information below!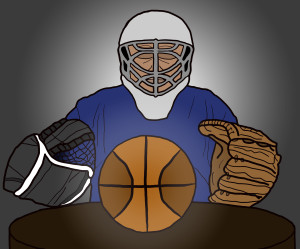 Possible Candidates to Replace Neil Olshey as Portland GM
Internal Candidates
Portland Director of Player Personnel (2014-2020)
Portland Assistant GM (2021)
Top Head Coach Candidates for Trail Blazers to Consider
Pacers GM (2008-2012)
Bucks Assistant GM (2013-2015)
Jazz Assistant GM (2017-Present)
Played a Role in Acquiring PG Mike Conley Jr. from Grizzlies in 2019
Hawks Director of Scouting (2015-2019)
Nets Assistant GM (2019-Present)
Played a Role in Acquiring Kevin Durant from Warriors in 2019
Also Played a Role in Signing Kyrie Irving to a Free Agent Deal in 2019
Celtics Assistant GM (2012-Present)
Played a Role in Drafting F Jayson Tatum from Duke in 2017
Raptors Director of Player Personnel (2015-2017)
Raptors Assistant GM (2017-Present)
Played a Role in the Raptors' NBA Championship Run in 2019
Also Played a Role in Signing SF Kawhi Leonard to a Free Agent Deal in 2018
Leading Candidate to Replace Neil Olshey as Portland GM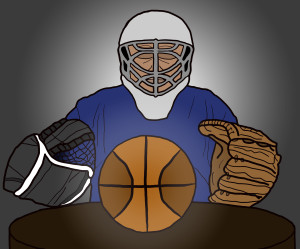 Celtics GM (2003-Present)
Won NBA Championship in 2008
NBA Finals Appearance in 2010
---
Thanks for reading the List of Candidates to Replace Neil Olshey as Portland GM courtesy of Sports Teller! Please feel free to look at the other posts that cover various sports to choose from on sports-teller.com! If you like this post, please feel free to subscribe to the Sports Teller website for daily/weekly post updates! You can also follow Sports Teller on Twitter and Facebook! Please subscribe to our YouTube Channel for videos about the up-to-date sports news! Sports Teller-Tell it Like it