Looking to Grab a Bite to Eat at the American Association Baseball Game? Here is the List of Food Concessions for 12 American Association Teams!
---
Hello Everyone! Welcome to Sports Teller! Today, we will be going over the Food Concessions List-American Association Baseball! Without further adieu, let's begin!
---
Food Concessions List-American Association Baseball

Going to the American Association of Professional Baseball (AAPB) Game This Season? Looking for Something Tasty to Eat at Your MiLB Stadium?
Now that the AAPB Independent League season is coming soon, you might be thinking "What Food Menus does the AAPB Baseball have for all 12 teams?" Well, you're in luck! For our list, each of the AAPB Baseball teams will have a top 5 menu selections list in terms of which concessions stands to try at each ballpark. The food choices range from Chicken Fingers, BBQ, Cheeseburgers, Pizzas & lots to choose from.
Don't wait until the last minute to get to the game! Those food concessions can get long very fast, especially in between innings. For more details on where to find food at a specific AAPB Baseball Stadium, please refer to the list of teams below! Note: The food selections and concession stands are subject to change! 
Food Concessions List-AAPB Baseball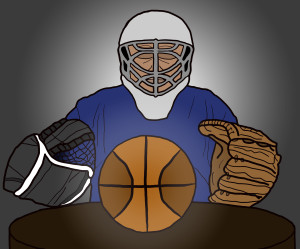 AAPB Baseball Teams (MLB Partnered)
East Division
West Division

---
Thanks for reading the Food Concessions List-American Association Baseball courtesy of Sports Teller! Please feel free to look at new posts that cover various sports to choose from on sports-teller.com! If you like this post, please feel free to subscribe to the Sports Teller website for daily/weekly news! You can also follow Sports Teller on Twitter and Facebook! Please subscribe to our YouTube Channel for videos about the up-to-date sports news! Sports Teller-Tell it Like it Is!