What are the Advantages & Disadvantages of Brandon Staley Becoming the L.A. Chargers Head Coach? Is Brandon Staley a Good Hire for Chargers?
---
Hello Everyone! Welcome to Sports Teller! Today, we will be going over the Brandon Staley to Chargers: Pros and Cons! Before we can detail those pros and cons, we must go over the current situation involving Brandon Staley as well as his career profile. Without further adieu, let's begin!
---
Brandon Staley to Chargers: Pros and Cons

What is the Current Coaching Situation Involving Brandon Staley and the Chargers? 
Just a couple weeks after the Chargers' 2020 season ended, they found a new head coach. Brandon Staley, former Rams Defensive Coordinator, will become the head coach for the Los Angeles Chargers. He will replace Anthony Lynn, who was fired after four seasons. In addition to the coaching hire, Los Angeles will have the thirteenth overall pick in the 2021 NFL Draft. Based on his success in professional football, Staley's future with the Chargers looks bright! For the coaching career profile regarding Brandon Staley, please refer to the information below!
Brandon Staley's Coaching Career Profile
Bears LB Coach (2017-2018)
Broncos LB Coach (2019)
Rams Defensive Coordinator (2020)
2 Playoff Appearances (2018 with Bears and 2020 with Rams)
Brandon Staley to Chargers: Pros and Cons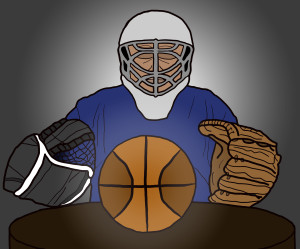 Pros and Advantages of Brandon Staley as Chargers Head Coach
The new coach has been on a hot streak recently. During the 2020 season, as Rams defensive coordinator, Los Angeles led the NFL in allowing the least total yards (4,511). When Staley was coaching defense with the Bears in 2018, Chicago was ranked 3rd in the least yards allowed overall (4,795).
Brandon Staley will be inheriting a new roster since the Chargers will be selecting the #13 overall pick in the upcoming draft.
The coach will be teaming up with rising QB Justin Herbert, who completed his rookie season in 2020.
Since the Chargers finished with a 7-9 record in 2020, Staley has a chance to improve the team's record as well as playoff chances for 2021 and possibly beyond.

Cons and Disadvantages of Brandon Staley as Chargers Head Coach
Staley, despite his success with the Rams, doesn't have any head coaching experience in the NFL. There are times when hiring a defensive coordinator as head coach doesn't always work out. For example, Matt Patricia coached the Detroit Lions for just three seasons (2018-2020) after being the Patriots defensive coordinator for the previous several seasons (2012-2017). Also, Jim Schwartz only guided Detroit to one layoff appearance in five seasons as Lions head coach (2009-2013) after handling Defensive Coordinator duties for the Tennessee Titans for nearly a decade (2001-2008).
Brandon Staley has not been coaching in the NFL for very long. In fact, he began his professional coaching career with the Bears in 2017. Also, Staley has been the defensive coordinator for only one season.
Staley needs to address the futures of DE Melvin Ingram III and TE Hunter Henry. Both players are currently free agents.
---
Thanks for reading Brandon Staley to Chargers: Pros and Cons courtesy of Sports Teller! Please feel free to look at the other posts that cover various sports to choose from on sports-teller.com! If you like this post, please feel free to subscribe to the Sports Teller website for daily/weekly post updates! You can also follow Sports Teller on Twitter and Facebook! Please subscribe to our YouTube Channel for videos about the up-to-date sports news! Sports Teller-Tell it Like it is!