2021 Vezina Trophy Finalists: Marc-Andre Fleury, Andrei Vasilevskiy & Philipp Grubauer! When Does the NHL Announce the 2021 Vezina Winner?
---
Hello Everyone! Welcome to Sports Teller! Today, we will be going over the latest news involving the 2021 Vezina Trophy Picks/Announcement Info! Before we name our winner for the 2021 Vezina Trophy, we must showcase the following: Announcement Info, Past Award Winners, and 3 Finalists' 2020-2021 Season.
Please feel free to read Which Teams Have Never Won the Vezina Trophy? Without further adieu, let's begin!
---
2021 Vezina Trophy Picks/Announcement Info

2021 Vezina Trophy (Top NHL Goaltender) Announcement Info:
Earliest Date: June (Semifinals Round)
Latest Date: July (Stanley Cup Finals)
Past NHL's Top Goaltender Award Winners Since 2006
2020: Connor Hellebuyck
2019: Andrei Vasilevskiy
2018: Pekka Rinne
2017: Sergei Bobrovsky
2016: Braden Holtby
2015: Carey Price
2014: Tuukka Rask
2013: Sergei Bobrovsky
2012: Henrik Lundqvist
2011: Tim Thomas
2010: Ryan Miller
2009: Tim Thomas
2008: Martin Brodeur
2007: Martin Brodeur
2006: Miikka Kiprusoff

Here are the 3 Finalists for the 2021 Vezina Trophy
2020-2021 NHL Regular Season Statistics
Stats Courtesy of ESPN.com
G Marc-Andre Fleury (VGS)
26-10-0 Record
1.98 G.A.A.
0.928 Save % (Leads Finalists)
918 Saves
989 Shots Faced
6 Shutouts
71 Goals Given Up (Leads Finalists)
59:38 Time on Ice/Game
36 Starts
G Andrei Vasilevskiy (TBL)
31-10-1 Record (Leads Finalists)
2.21 G.A.A.
0.925 Save %
1,144 Saves (Leads Finalists)
1,237 Shots Faced (Leads Finalists)
5 Shutouts
93 Goals Given Up
60:05 Time on Ice/Game (Leads Finalists)
42 Starts (Leads Finalists)
G Philipp Grubauer (COL)
30-9-1 Record
1.95 G.A.A. (Leads Finalists)
0.922 Save %
916 Saves
993 Shots Faced
7 Shutouts (Leads Finalists)
77 Goals Given Up
59:10 Time on Ice/Game
39 Starts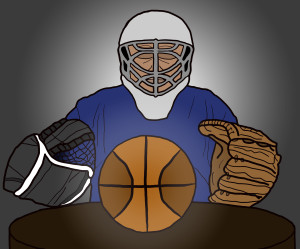 And the Winner of the 2021 Vezina Trophy is…
Andrei Vasilevskiy
---
Thanks for reading the 2021 Vezina Trophy Picks/Announcement Info courtesy of Sports Teller! Please feel free to look at the other posts that cover various sports to choose from on sports-teller.com! If you like this post, please feel free to subscribe to the Sports Teller website for daily/weekly post updates! You can also follow Sports Teller on Twitter and Facebook! Please subscribe to our YouTube Channel for videos about the up-to-date sports news! Sports Teller-Tell it Like it is!