With Terry Stotts Gone, Who Will be the Next Head Coach for the Portland Trail Blazers in 2021-2022? Who are the Favorites to Coach Portland?
---
Hello Everyone! Welcome to Sports Teller! Today, we will be going over the latest news involving 2021 Trail Blazers Head Coach Search: List of Candidates! Before we reveal who those top candidates are, we must go over the full story regarding Terry Stott's departure. Follow Sports Teller on Facebook (@sportsteller) and Twitter (@Sports_Teller) for coach firings as well as playoff picks and up-to-date news! Also, you can watch our videos on the Sports Teller Channel on YouTube! Without further adieu, let's begin!
---
2021 Trail Blazers Head Coach Search: List of Candidates

Full Story on Terry Stotts Officially Out as Portland Trail Blazers Head Coach
With Terry Stotts gone, now is the time for the Portland Trail Blazers to make a list of top candidates. In fact, the recognizable applicants could be qualified to become the team's new head coach for the 2021-2022 Season. Portland decided to part ways with Stotts after nine seasons and a 402-318 record (22-40 in the playoffs). The Trail Blazers were recently knocked out of the first round by division rival Denver Nuggets. The team has now been bounced out of the first round in back-to-back seasons. Portland became the fourth team to make a coaching change this season. Earlier this week, the Celtics promoted Brad Stevens from the sidelines to President of Operations. The Atlanta Hawks let go Lloyd Pierce earlier in the campaign. Also, the Minnesota Timberwolves fired Ryan Saunders as head coach.
Terry Stotts' Career with Trail Blazers
Stotts led the Trail Blazers to eight playoff appearances, including the 2019 Western Conference Finals. In fact, he guided Portland to three 50-win seasons during his tenure (2013-2014, 2014-2015 & 2018-2019). He is second all-time in franchise history in wins (402), only behind Jack Ramsay (453).
Before coming to Portland in 2012, he was an assistant coach for the Dallas Mavericks (2008-2012). Stotts won an NBA Championship with Dallas in 2011 when the team defeated the Miami Heat in six games. He also served as a head coach for the Atlanta Hawks (2002-2004) and Milwaukee Bucks (2005-2007).
What's Next for the Portland Trail Blazers?
Now, many Trail Blazers fans might be wondering: Who is the leading candidate to replace Terry Stotts in 2021-2022? The top candidates listed in this article have prior coaching experience. In addition, those candidates have been on the coaching staff for at least five years. For the list of top candidates to replace Terry Stotts as Portland Trail Blazers Head Coach, please refer to the information below!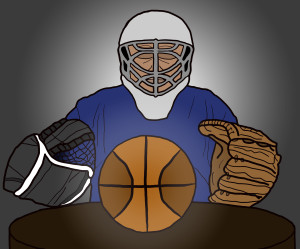 Possible Candidates to Replace Terry Stotts as Trail Blazers Head Coach
NOTE: HC=Head Coach, AC-Assistant Coach
Internal Candidates
Tulsa 66ers HC (2009-2011)
Cavaliers AC (2011-2013)
Trail Blazers AC (2013-2019)
Trail Blazers Associate HC (2019-Present)
Top Head Coach Candidates for Portland to Consider
Spurs AC (2010-2012)
Magic HC (2012-2015)
Nets AC (2016-Present)
Nets Interim Coach (2020)
Cavaliers AC (2007-2010)
Warriors AC (2010-2011)
Grizzlies AC (2011-2013)
76ers AC (2013-2007)
Hawks HC (2018-2021)
Heat AC (2013-2019)
Michigan HC (2019-Present)
Suns HC (2003-2008)
Knicks HC (2008-2012)
Lakers HC (2012-2014)
76ers AC (2015-2016)
Rockets HC (2016-2020)
Nets AC (2020-Present)
Leading Candidate to Replace Terry Stotts as Portland Trail Blazers Head Coach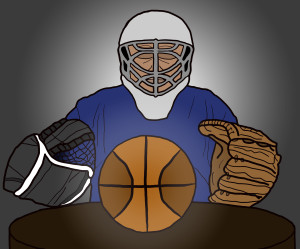 Clippers AC (2020-Present)
5-Time NBA All-Star
2004 NBA Champion with Pistons
---
Thanks for reading the 2021 Trail Blazers Head Coach Search: List of Candidates courtesy of Sports Teller! Please feel free to look at the other posts that cover various sports to choose from on sports-teller.com! If you like this post, please feel free to subscribe to the Sports Teller website for daily/weekly post updates! You can also follow Sports Teller on Twitter and Facebook! Please subscribe to our YouTube Channel for videos about the up-to-date sports news! Sports Teller-Tell it Like it