With Mike Shildt Fired, Who Will be the Next Manager for the Cardinals in 2022? Who are the Favorites to Manage the Cardinals in 2022?
---
Hello Everyone! Welcome to Sports Teller! Today, we will be going over the latest news involving 2021 STL Cardinals Managerial Search: List of Candidates! Before we reveal who those top candidates are, we must go over the full story regarding Mike Shildt's firing. Follow Sports Teller on Facebook (@sportsteller) and Twitter (@Sports_Teller) for coach firings as well as playoff picks and up-to-date news! Also, you can watch our videos on the Sports Teller Channel on YouTube! Without further adieu, let's begin!
---
2021 STL Cardinals Managerial Search: List of Candidates

Full Story on Mike Shildt Officially Fired as St. Louis Cardinals Manager
With Mike Shildt fired, now is the time for the St. Louis Cardinals to make a list of top candidates. In fact, the recognizable applicants could be qualified to become the team's new manager for the 2022 Season. The Redbirds decided to fire Shildt after three and a half seasons and a 252-199 record. The main reason for the sudden coaching change was due to differences regarding the team's future. St. Louis has just been knocked out of the 2021 NL Wild Card Game vs. Dodgers. In fact, the Cardinals have not won a playoff series since the 2019 NLDS vs. Braves. Shildt became the third manager to be fired in 2021 after Jayce Tingler (Padres) and Luis Rojas (Mets).
Mike Shildt's Career with the Cardinals
Shildt led the Cardinals to three playoff appearances, including the 2019 NLCS (lost to Nationals in four games). In addition, St. Louis reached the Wild Card round in back-to-back campaigns in 2020 and 2021. Mike Shildt won the 2019 NL Manager of the Year Award, beating out Brian Snitker (Braves) and Craig Counsell (Brewers). Before becoming the Cardinals' manager in 2018, Shildt was the team's 3rd Base Coach (2017) and Bench Coach (2018). He also served as the manager for the Springfield Cardinals (AA: 2014-2016).
What's Next for the St. Louis Cardinals?
Now, many Redbirds fans might be wondering: Who is the leading candidate to replace Mike Shildt in 2022? The top candidates listed in this article have prior coaching experience. In addition, those candidates have been on the coaching staff for at least five years. For the list of top candidates to replace Mike Shildt as St. Louis Cardinals Head Coach, please refer to the information below!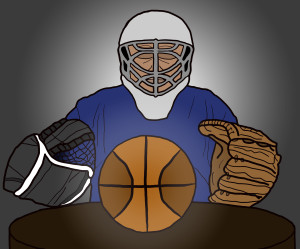 Possible Candidates to Replace Mike Shildt as Cardinals Manager
Internal Candidates
Oliver Marmol-Cardinals
Cardinals 1st Base Coach (2017-2018)
Cardinals Bench Coach (2019-Present)
Top Managerial Candidates for St. Louis to Consider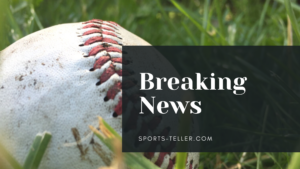 Jared Sandberg-Mariners
Bowling Green Hot Rods Manager (2013)
Charlotte Stone Crabs Manager (2014)
Durham Bulls Manager (2015)
Peoria Javelinas Manager (2016)
Mariners Field Coordinator (2019-2020)
Mariners Bench Coach (2021-Present)
Bob Geren-Dodgers
Athletics Bench Coach (2003-2006)
Athletics Manager (2007-2011)
Mets Bench Coach (2012-2015)
Dodgers Bench Coach (2016-Present)
4 World Series Appearances 1 with Mets and 3 with Dodgers
Joe Espada-Astros
Marlins 3B Coach (2010-2013)
Yankees Assistant GM (2014)
Yankees 3B Coach (2015-2017)
Astros Bench Coach (2018-Present)
Guided Houston to 2019 World Series Appearance
Will Venable-Red Sox
Cubs 1st Base Coach (2018-2019)
Cubs 3rd Base Coach (2020)
Red Sox Bench Coach (2021-Present)
Leading Candidate to Replace Mike Shildt as Cardinals Manager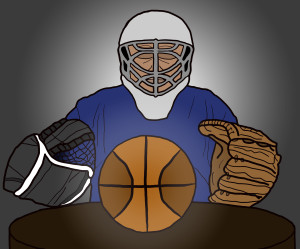 Dbacks Scout (2015-2017)
Durham Bulls Coach (2018)
Redbirds Manager (2019-Present)
---
Thanks for reading the 2021 STL Cardinals Managerial Search: List of Candidates courtesy of Sports Teller! Please feel free to look at the other posts that cover various sports to choose from on sports-teller.com! If you like this post, please feel free to subscribe to the Sports Teller website for daily/weekly post updates! You can also follow Sports Teller on Twitter and Facebook! Please subscribe to our YouTube Channel for videos about the up-to-date sports news! Sports Teller-Tell it Like it