With Luis Rojas Fired, Who Will be the Next Manager for the NY Mets in 2022? Who are the Favorites to Manage the Mets?
---
Hello Everyone! Welcome to Sports Teller! Today, we will be going over the latest news involving 2021 NY Mets Managerial Search: List of Candidates! Before we reveal who those top candidates are, we must go over the full story regarding Luis Rojas' firing. Follow Sports Teller on Facebook (@sportsteller) and Twitter (@Sports_Teller) for coach firings as well as playoff picks and up-to-date news! Also, you can watch our videos on the Sports Teller Channel on YouTube! Without further adieu, let's begin!
---
2021 NY Mets Managerial Search: List of Candidates

Full Story on Luis Rojas Officially Fired as New York Mets Manager
With Luis Rojas fired, now is the time for the New York Mets to make a list of top candidates. In fact, the recognizable applicants could be qualified to become the team's new manager for the 2022 Season. The Mets elected to dismiss Rojas after just two seasons and a 103-119 record. New York failed to reach the 2021 playoffs despite acquiring INF Javier Baez, INF Francisco Lindor, and LHP Rich Hill over the past year. To make matters worse, the Mets went 21-37 in their final 58 games after leading the NL East Division for the majority of the first half of the season. The fact of New York not making the playoffs has become one of baseball's disappointing stories of 2021 even though they had the talented players of Pete Alonso, Jacob DeGrom, Marcus Stroman, and Michael Conforto.
Luis Rojas' Career with the Mets
Rojas was unable to guide the Mets to any playoff appearances during his tenure as skipper. He was not the first choice for the managerial job in 2020 as Carlos Beltran was ultimately hired for the position. However, Beltran stepped down from the role due to his involvement in the Astros' sign-stealing scandal that took place in 2017. Before becoming manager in 2020, Rojas was the Mets' quality controls coach. He also managed in the Minor League Level for the team's Double-A team Binghamton Rumble Ponies (2017-2018, based in New York).
What's Next for the New York Mets?
Now, many Mets fans might be wondering: Who is the leading candidate to replace Luis Rojas in 2022? The top candidates listed in this article have prior coaching experience. In addition, those candidates have been on the coaching staff for at least five years. For the list of top candidates to replace Luis Rojas as New York Mets Head Coach, please refer to the information below!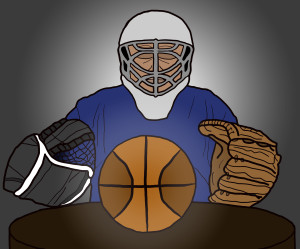 Possible Candidates to Replace Luis Rojas as NY Mets Manager
NOTE: HC=Head Coach, AC-Assistant Coach
Internal Candidates
Jeremy Hefner-Mets
Twins Scout (2017-2018)
Twins Assistant Pitching Coach (2019)
Mets Pitching Coach (2020-2021)
Hefner will Remain with the Team in 2022, but in a New Role
Top Managerial Candidates for New York-NL to Consider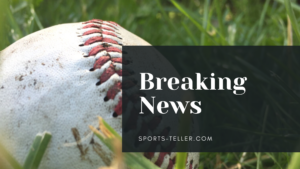 Buck Showalter-MLB Network Analyst
Yankees Manager (1992-1995)
Dbacks Manager (1998-2000)
Rangers Manager (2003-2006)
Orioles Manager (2010-2018)
Led Orioles to 2014 ALCS
Bob Geren-Dodgers
Athletics Bench Coach (2003-2006)
Athletics Manager (2007-2011)
Mets Bench Coach (2012-2015)
Dodgers Bench Coach (2016-Present)
4 World Series Appearances 1 with Mets and 3 with Dodgers
Ron Washington-Braves
Athletics 3B Coach (1997-2006)
Rangers Manager (2007-2014)
Athletics 3B Coach (2015-2016)
Braves 3B Coach (2017-Present)
Led Texas to two World Series Appearances (2010 and 2011)
Carlos Beltran
Yankees Advisor to GM (2018-2019)
Mets Manger Originally in 2020
Stepped Down from Mets Role Due to Involvement in Astros Scandal
Leading Candidate to Replace Luis Rojas as NY Mets Manager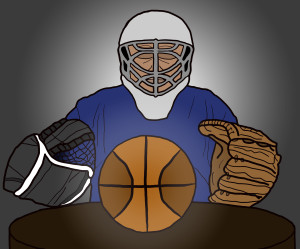 Joe Espada-Astros
Marlins 3B Coach (2010-2013)
Yankees Assistant GM (2014)
Yankees 3B Coach (2015-2017)
Astros Bench Coach (2018-Present)
Guided Houston to 2019 World Series Appearance
---
Thanks for reading the 2021 NY Mets Managerial Search: List of Candidates courtesy of Sports Teller! Please feel free to look at the other posts that cover various sports to choose from on sports-teller.com! If you like this post, please feel free to subscribe to the Sports Teller website for daily/weekly post updates! You can also follow Sports Teller on Twitter and Facebook! Please subscribe to our YouTube Channel for videos about the up-to-date sports news! Sports Teller-Tell it Like it