With Brad Stevens Promoted, Who Will be the Next Head Coach for the Boston Celtics in 2021-2022? Who are the Favorites to Coach the Celtics?
---
Hello Everyone! Welcome to Sports Teller! Today, we will be going over the latest news involving 2021 Celtics Head Coach Search: List of Candidates! Before we reveal who those top candidates are, we must go over the full story regarding the coaching change. Follow Sports Teller on Facebook (@sportsteller) and Twitter (@Sports_Teller) for coach firings as well as playoff picks and up-to-date news! Also, you can watch our videos on the Sports Teller Channel on YouTube! Without further adieu, let's begin!
---
2021 Celtics Head Coach Search: List of Candidates

Full Story on Brad Stevens Officially Out as Boston Celtics Head Coach
With Brad Stevens promoted, now is the time for the Boston Celtics to make a list of top candidates. In fact, the recognizable applicants could be qualified to become the team's new head coach for the 2021-2022 Season. Stevens will leave the sidelines and join the front office as President of Operations after eight seasons and a 354-282 record (38-40 in the playoffs). He will replace Danny Ainge, who retired at the end of the current season. Boston was recently knocked out of the first round by division rival Brooklyn Nets. The Celtics became the third team to make a coaching change this season. The Atlanta Hawks let go Lloyd Pierce earlier in the campaign. Also, the Minnesota Timberwolves fired Ryan Saunders as head coach.
Brad Stevens' Career with Celtics
Stevens led the Celtics to seven playoff appearances, including three Eastern Conference Finals trips (2017, 2018, 2020). In fact, he guided Boston to two 50-win seasons during his tenure (2016-2017 & 2017-2018).
Before coming to Boston in 2013, he held a similar position with Butler University (2007-2013). He led the Bulldogs to two National Championship Games in 2010 & 2011, but lost to Duke and UConn (respectively).
What's Next for the Celtics?
Now, many Celtics fans might be wondering: Who is the leading candidate to replace Brad Stevens in 2021-2022? The top candidates listed in this article have prior coaching experience. In addition, those candidates have been on the coaching staff for at least five years. For the list of top candidates to replace Brad Stevens as Boston Celtics Head Coach, please refer to the information below!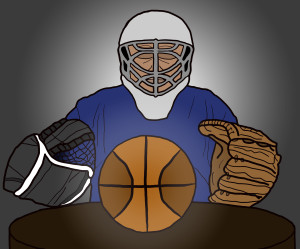 Possible Candidates to Replace Brad Stevens as Celtics Head Coach
NOTE: HC=Head Coach, AC-Assistant Coach
Internal Candidates
University of Pennsylvania HC (2009-2015)
Celtics AC (2015-Present)
Top Head Coach Candidates for Boston to Consider
Cavaliers AC (2007-2010)
Warriors AC (2010-2011)
Grizzlies AC (2011-2013)
76ers AC (2013-2007)
Hawks HC (2018-2021)
Heat AC (2013-2019)
Michigan HC (2019-Present)
Spurs AC (2010-2012)
Magic HC (2012-2015)
Nets AC (2016-Present)
Nets Interim Coach (2020)
Wizards AC (1997-1999)
Spurs AC (2000-2003)
Pacers AC (2003-2005)
Lakers HC (2011-2012)
Cavaliers HC (2005-2010, 2013-2014)
Warriors AC (2016-Present)
Leading Candidate to Replace Brad Stevens as Boston Celtics Head Coach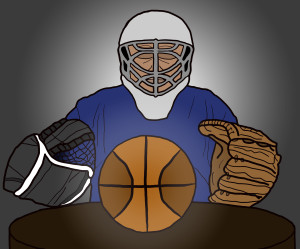 Nets HC (2013-2014)
Bucks HC (2014-2018)
Lakers AC (2019-Present)
---
Thanks for reading the 2021 Celtics Head Coach Search: List of Candidates courtesy of Sports Teller! Please feel free to look at the other posts that cover various sports to choose from on sports-teller.com! If you like this post, please feel free to subscribe to the Sports Teller website for daily/weekly post updates! You can also follow Sports Teller on Twitter and Facebook! Please subscribe to our YouTube Channel for videos about the up-to-date sports news! Sports Teller-Tell it Like it